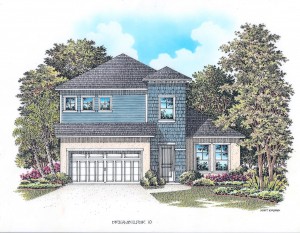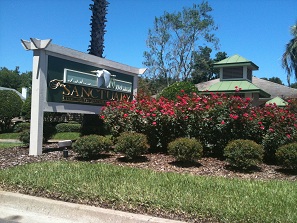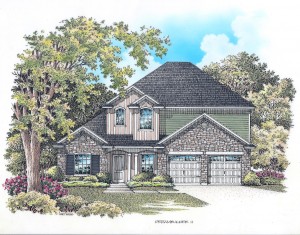 Starr Custom Homes is proud to be building the only new construction available in The Sanctuary, Jacksonville Beach's only gated community!  DreamDesign® 10 and DreamDesign® 11 were completed and turned over to their new owners at the end of December, 2011.  View pictures of these custom homes in the Dream Home Gallery.
The Sanctuary is an idyllic community located near Butler Blvd and South Beach Parkway.  Nestled among mature trees and marshes, the community boasts a swimming pool, tennis courts, nature trails and docks.  Our slideshow provides a glimpse of the community and the cul-de-sac at the end of Mourning Dove Lane, where DreamDesign® 10 and 11 are being built next door to each other.
You can find out more about life in The Sanctuary by visiting the homeowner's association website.  Monthly HOA fees, which include the manned gatehouse, all of the amenties and maintenance of all common areas, are very reasonable.
DreamDesign® 10 and DreamDesign® 11 are two custom-designed homes created to fit ideally within the lifestyle that you will enjoy as a resident of The Sanctuary.  Roomy four-bedroom plans offer great rooms, open kitchens, built-in storage and unique architectural features.  Visit our Dream Home Gallery for more information and to view the floorplans of these beautiful homes.
Best of all, these homes are both available for sale through Realtor Sherri Beno with Keller-Williams Realty.
Priced at $399,900, DreamDesign 10 is a four or five bedroom, three bath plan with 2,617 SF of living space  

SOLD!

Priced at $359,900, DreamDesign 11 is a four bedroom, two and one half bath plan with 2,347 SF of living space   SOLD!
You will find that these prices are commensurate with the typical resale home offered in The Sanctuary, yet offer the advantages of today's sturdier construction and up-to-date amenities.  Why buy a dated used home when you can enjoy brand-new construction for the same price?  Contact us or Sherri today for more information and your own private tour!
You can also view the progress pictures of the construction in progress for both homes on Starr Custom Homes' Facebook page.