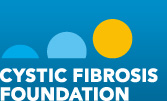 Dreambuilder is hosting the Team Courtney Kick-Off at Dreambuilder 15, benefitting the Cystic Fibrosis Foundation.
 Saturday, November 17, 2012
4:00pm until 6:00pm
206 39th Avenue South, Jacksonville Beach (directions below)
Come out and join Team Courtney as we gear up for the 2013 Gate River Run!  This is a great opportunity to hear what Team Courtney is all about while touring Dreambuilder's newest custom home in Jacksonville Beach. 'We Run, We Breathe, We Fight' – all to find a CURE for Courtney and cystic fibrosis.
Are you a runner? Want to run for a great cause? Looking for that motivation to get in shape? Interested in individual or corporate sponsorship? You will meet Courtney and hear from guest speakers from the Cystic Fibrosis Foundation along with members and sponsors from Team Courtney. Casual attire, cocktails and light hors d'oeuvres will be served. Please RSVP by 11/14 to Steve Starr, s_starrman@comcast.net or 904-866-0424.
DIRECTIONS: It's a new neighborhood so sometimes it doesn't come up on map applications. Take JTB East to 3rd St, go North. Turn R on 37th Ave S, then R on Ponte Vedra Blvd. Take 2nd R on Ponce de Leon, and then R on 2nd St. House is at corner of 2nd and 39th.