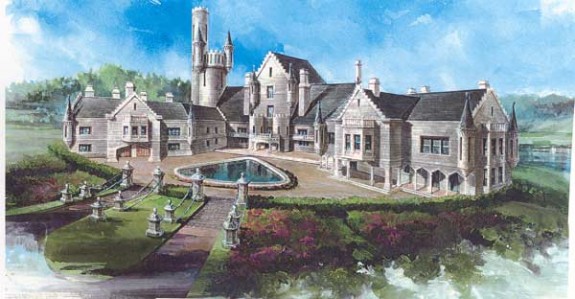 Dreambuilder presents the Balmoral, a true castle by Archival Designs.
This 22,188 SF behemoth features 12 chambers (i.e., bedrooms), 16 bathrooms and a 6-car garage over three main floors.  Three additional floors in the towers make for a six-story home. 
Soaring ceilings, grand spaces and luxury outfit every corner of this home.  The house even has an official 'west wing' and 'east wing'.   Battlements and turrets complete an authentic look on the exterior.
See the complete profile here.  Be sure and scroll down to the gallery at the bottom for complete floor plans and more pictures.