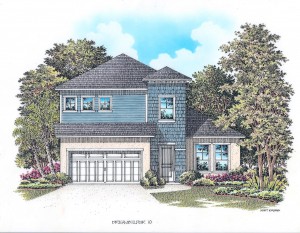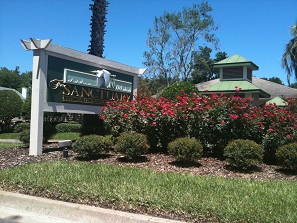 Dreambuilder Custom Homes is very pleased to announce that construction is underway on two custom homes that will be available for purchase:  Dreambuilder Ten and Dreambuilder Eleven.
Both homes are located in The Sanctuary, Jacksonville Beach's only gated community.  This idyllic subdivision has been built out for quite some time, but a handful of lots recently became available, and Dreambuilder acquired two of them.
A rare gem in a tough real estate market, The Sanctuary is a well-maintained community of about 250 homes, only several of which come up for sale each year.  Additionally, distressed sales have been rare, keeping property values strong.  Amenities such as a manned gate, swimming pool, tennis courts, nature trails and docks overlooking the marshes are all available for Sanctuary residents.  All of these factors made The Sanctuary an ideal place to build speculative homes and offer them for sale.
"We're very excited to be offering two custom homes in The Sanctuary," said Shawn Starr, Dreambuilder's president.  "Demand for this community has remained high, and we're happy to offer the opportunity for buyers to own a true, designed-from-scratch home.  Additionally, these homes come nicely amenitized with features that would be considered generous upgrades from other builders."
Dreambuilder has set up a special page with more information on living in The Sanctuary, which can be viewed here.  You can also view the floor plans and design features of our two new homes in our Dream Home Gallery — scroll down to Dreambuilder Ten and Eleven.
More information will be coming soon.  In the meantime, please contact us to find out more about these new homes.