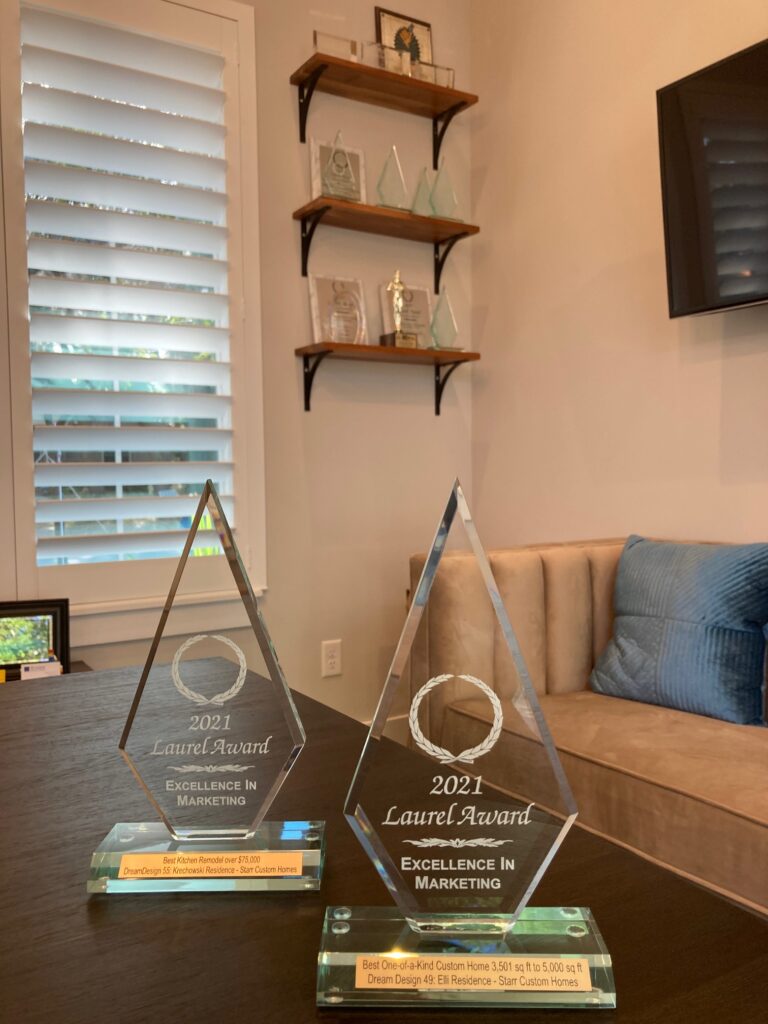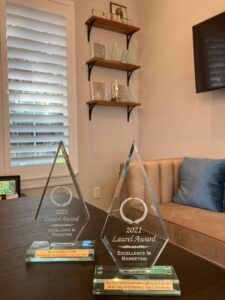 Starr® Custom Homes won two awards at the 25th annual Laurel Awards last week:  Best Kitchen Remodel for DreamDesign®55 and Best Custom Home Design for DreamDesign®49.
The Laurel Awards are sponsored by the Sales and Marketing Council of the Northeast Florida Builders Association.  Starr Custom Homes has been fortunate to be recognized multiple times over the years for our award-winning designs and projects.  You can view all of our recognition on our Awards page.
You can find out more about our newest award winners in our Dream Home Gallery.  Contact us today to get start on your own award-winning custom home design!